This free webinar is presented in association with the University of Kansas.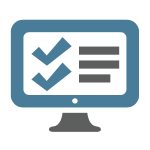 Here is the summary:
Many conventions of spare parts inventory management are different from those of the usual supply chain and inventory management.
The classic supply chain theory (and most training) is based on what can be called a "retail model," the model most often associated with retail management and fast-moving consumer goods.
This free webinar from globally recognized consultant Phillip Slater will introduce 8 ways in which the inventory management of spare parts held for maintenance and operations is different to the standard "retail model."
All the details are available to the KU registration page.